Peaceful Pines Rules & Regulations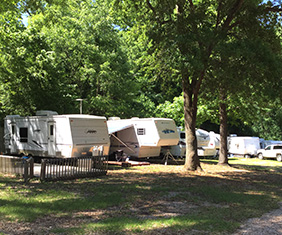 Peaceful Pines RV Park has rules and regulations in place to help make everyone's visit a pleasurable and safe stay.
PLEASE BE AWARE WE HAVE A FIRM, NO REFUND POLICY. Cancellations must be made 24 hours in advance
Pets are welcome, but check with management as we reserve the right to restrict certain breeds. We also request you clean up after walking your pet.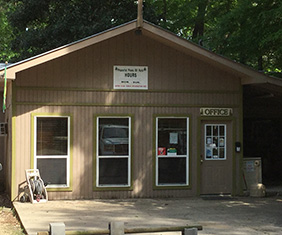 Rules & Regulations
Office hours are 9:00 am to 6:00 pm.
Observe 5MPH speed limit
All guests of campers must register at the office and pay necessary fee before using any facilities
Contain all noise and music to your camp area. No loud or disruptive behavior will be tolerated at any time
All campers using sewers must use formaldehyde-free chemicals in their holding tanks
Tenants are not allowed to hunt on property
Firearms and fireworks of any kind are not permitted in the campground
All pets are to be kept on a leash and cleaned up after
Children under the age of 14 must be accompanied by an adult 18 or older at all times
Fires are only permitted in fire rings and must contain only wood and leaves. (No trash burning allowed).
No smoking is permitted in any buildings on the campground. Please use designated containers for cigarette butts.
The pool rules are posted and must be followed at all times. There is no lifeguard on duty. All children must be accompanied by an adult. Failure to comply to the rules will result in the loss of pool privileges
Campers are responsible for the disposal of their trash in the dumpster located in the front of the campground
Each campsite is allowed 2 adults. Additional adult campers will be charged at a rate of $5.00, per person, per day
Each campsite is allowed a MAXIMUM of 2 VEHICLES
PLEASE LEAVE YOUR SITE AS CLEAN AS IT WAS WHEN YOU ARRIVED. We strive to make our campground a pleasant and comfortable place for our guests. Please be courteous and help out.
PEACEFUL PINES RV PARK IS NOT RESPONSIBLE FOR LOST OR STOLEN ITEMS OR PERSONAL INJURY, OR DAMAGES TO YOUR RV DURING YOUR STAY WITH US.